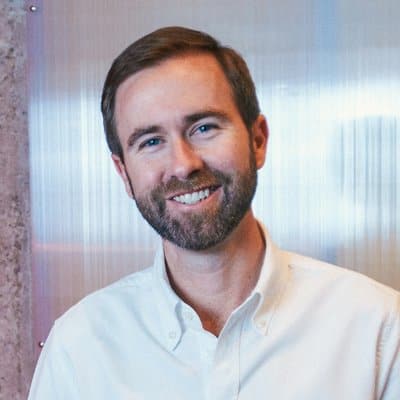 Ben Gaddis
T3
Focusing on innovation, Ben sets the vision for T3 to help clients build Useful Brands through a culture driven by collaboration, prototyping and making cool stuff happen. He oversees all T3 offices.
Ben has helped craft innovation, marketing and loyalty strategies for 7-Eleven, Staples, UPS, Allstate, Coca-Cola, Sprite and other clients. He launched T3's Innovation Labs to help clients take an agile approach to conceptualize and bring new tech, digital experiences and products to market. He also created T3 Ventures that invests in, and provides consulting and services to, early stage startups.
Before T3, Ben helped American Airlines launch its first mobile initiative while at T:M Interactive. He was VP of business development at Omnicom-owned ipsh, developing enterprise-level mobile strategies for Frito-Lay, Nokia and AT&T. He started in account service at The Richards Group. Ben also serves as a Techstars mentor, Wired contributor, and a frequent speaker at events.