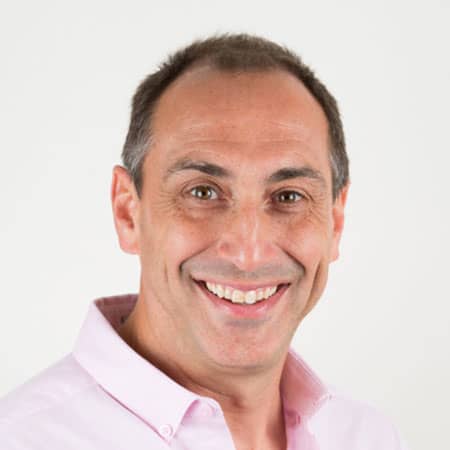 Danny Fishman
The Room
An authority in the converging media space, Danny Fishman is known and respected for his accomplishments in the entertainment, digital media, advertising & marketing, and technology industries. For two decades, Fishman has been a highly successful serial entrepreneur leading multiple companies to exponential growth, category dominance, and financially lucrative exits. Fishman's personal network of direct brand and advertising agency relationships is truly unparalleled in the industry. Over the course of his career, Fishman has developed, produced, marketed, and sold a variety of high profile original digital series that have been recognized with many prestigious awards including several Webby's and the NATPE Digital Luminary Award. Fishman was also named one of iMedia's 25 Internet Marketing Leaders and Innovators of 2013.
In addition to The Room, Fishman is a Partner in Chameleon Collective, an innovative global consulting firm united around a commonpurpose of solving meaningful business challenges for a wide array of client companies. Before Chameleon, Fishman Co-Founded EXCELLERATE, a top global advisory firm hyper focused on identifying disruptive media and technology solutions. Fishman was previously Partner at Believe Entertainment Group, a digital entertainment company producing high-profile content in partnership with elite talent and distributing across a broad spectrum of digital platforms, including Web, mobile, VOD, and social media. Prior to Believe, Danny served as President of Digital Broadcasting Group (acquired by Alloy Digital), a full service video production and distribution network. Before DBG, Fishman was President of Broadband Enterprises (acquired by Specific Media). Before that, he was Executive Vice President at iFilm (acquired by MTV), where he was responsible for all revenues while also overseeing the company's brand shift and redesign, Fishman has also served as Vice President of Sales for Vyou.com, a Silicon Valley-based digital rights management technology firm, worked in the heart of the entertainment industry at Michael Ovitz's Artists Management Group, and founded and sold Platinum Events/Millennium Promotions, a Chicago based events marketing & promotions company. Fishman also serves on a variety of corporate advisor boards.
Fishman holds a Bachelor of Science Degree from the University of Wisconsin, a Juris Doctorate Degree from the John Marshall Law School, and is licensed to practice law in both California and Illinois.