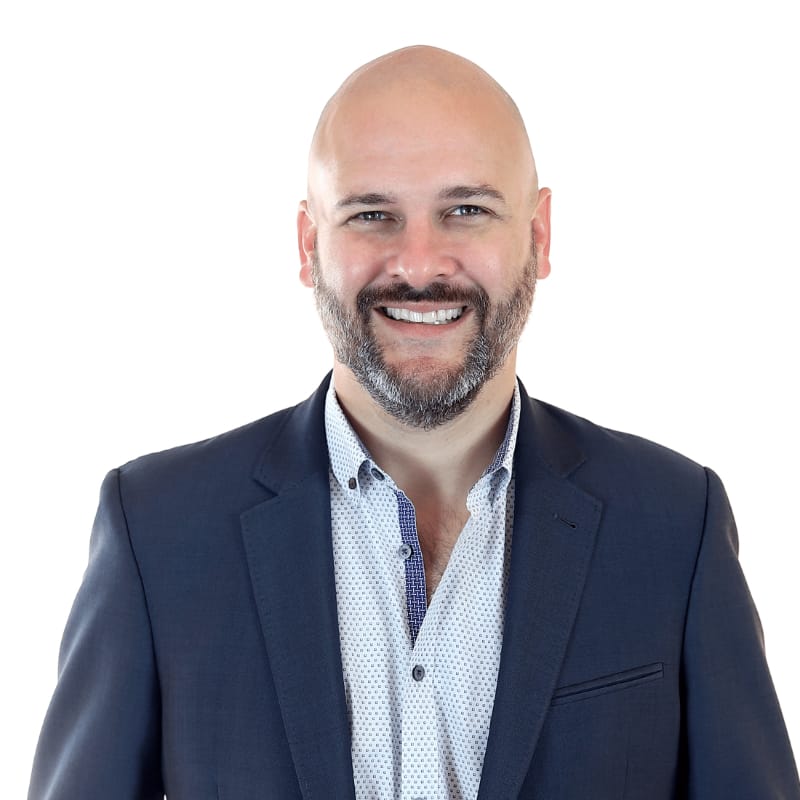 Freddie Laker
Chameleon Collective
Freddie Laker takes an entrepreneurial approach to problem-solving, helping clients transform their businesses through innovation, new technologies, and unconventional thinking. This has been the foundation which Freddie has built effective marketing strategies for both startups and established global brands for over 20 years.
Freddie has been successful at founding, leading, and growing companies. Before providing interim leadership roles to companies Freddie has served as a CEO three times, a CMO twice and a VP of Strategy for one of the largest digital marketing agencies in the world.
In 1996 Freddie founded one of the earliest Internet Service Providers in Florida, growing the business to over 15,000 customers. The company was acquired by WebUnited where Freddie joined the team as Director of Sales.
In 2004 Freddie founded iChameleon Group. Freddie was deeply involved in the strategy, creative, and the business development process. With Freddie's passion and talents, he transformed the company to a three office operation spanning Los Angeles, Miami, and London. iChameleon Group produced award winning work for Coca-Cola, Fanta, Burn, NBC, Guinness, Taco Bell, Becks, Kyocera, Motorola, Virgin Mobile, Mentos, and Toyota.
In 2008 Sapient acquired iChameleon Group's talented team to expand their creative offering. Freddie was responsible for driving digital marketing and business development with SapientNitro's global clients. He brought to the role unique global perspectives gained from living and working in North America, Europe, and Asia. He had a leadership role in SapientNitro's Shanghai office where he helped expand their digital offerings and develop new business.
During his time with SapientNitro, he drove some of its most innovative work for clients like Coca-Cola and Unilever. From 2008 to 2009, he drove digital marketing at key accounts and projects at a global level including Coca-Cola, vitaminwater, Powerade, Coca-Cola FIFA World Cup 2010, Happiness Factory 3, and Burn. In 2010 and 2011, he drove digital marketing across key accounts at Coca-Cola (including Pulpy), Unilever (including Lux, Lifebuoy, Paddle Pop, Knorr, Walls, Cornetto, and Omo), and the NBA. Freddie was based in Shanghai but operated across the region with deep relationships in India and Singapore.
Freddie founded Guide in 2012. Guide was backed by several notable investors, including Sapient, due to interesting technology that allowed web based text to be converted to video on the fly. It was seen as a path to creating more desirable video content for online publishers, but the technology was not able to mature fast enough to meet commercial standards.
After Guide, Freddie chose the path of a client side CMO. First, he led marketing at the leading men's interest publisher Scout, driving a $90mm member and ecommerce business spanning 350 websites. Then he served as lead of marketing at Kairos, a Facial Biometrics company, where he significantly grew their inbound marketing platform.
In 2015, Freddie founded Chameleon Collective, a consulting firm that supports CEOs and investors by providing executive leadership. He has held interim marketing leadership roles at various private equity backed organizations. Since starting Chameleon Collective, Freddie has led the marketing teams of various large organizations. Presently, Freddie has been the interim CMO for the first long-haul low-cost airline, World Airways. Prior to World Freddie had been the acting head of Direct to Consumer Marketing and Ecommerce at the leading action sports-focused watch brand, Nixon. In 2016 Freddie was the interim head of marketing for Backyard Discovery, the largest swing set manufacturer in North America, before supporting leadership with their merger with Step2. This merger created the largest outdoor toy company in North America. He lead the tremendous growth of their online business across their .com and Amazon.
Freddie's impact at the executive level is always felt. He's passionate about his work and his desire to make a meaningful impact on companies undergoing periods of transformation.
Freddie has spoken at innovation events, such as SXSW and the Cannes Lions, and has written for multiple industry publications, including Forbes, AdAge, VentureBeat, Forbes and PSFK. His marketing work has been recognized by the Cannes Lions, DA&D, SXSW, One Show, CLIO awards, Addys, Webbies, and the Effies.
And yes… Freddie has a thing for Chameleons.