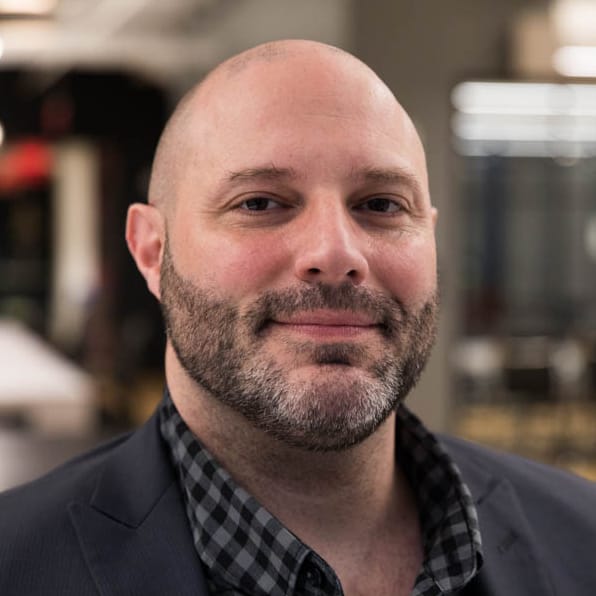 Ray Romero
m/SIX
With ~20 years in the industry, Ray Romero joined m/SIX in 2017. Ray joined from MetaVision Media, another GroupM agency, where he was Chief Digital Officer. Prior to that, Ray worked at Horizon Media where he was Vice President for Digital Activation and before that was at OMD. His ability to 'get to the point' and 'think differently' has allowed him to reimagine how digital lives throughout the organizations he's worked at – "digital is a mindset not just a medium".
Ray spent his career navigating between strategic planning through to cross digital activations. His ability to navigate between traditional and digital management roles has given him the ability to "speak both [traditional & digital] languages".
Throughout his career, Ray has gained experience across many categories such as CPG, QSR, Wine & Spirits, Pharmaceuticals and Financial Services. He also benefits from working across many direct response and performance-oriented businesses which has allowed him to rethink branding activations and have them rooted in data, greater rigor and accountability – a testament to being able to navigate the consumer journey.
In addition to the breath of categories covered and his strategic, traditional and digital background, he also managed programmatic trading desks in addition to supporting new business development. These opportunities allow him to understand the needs of developing quick turnaround go to market approaches designed around a data centric and performance first lens.
Throughout the course of his career Ray has been viewed as an industry mover. Not sitting complacent to how things are rather believing in there always being better ways to realize successes for clients and partners. His passion in the space is evident by his achievements such as being named a Marketers Choice Media Innovator and a Broadcasting & Cable Digital All-Star. Ray is also an active industry participant speaking at industry events.
Though with his passions of trying to conquer the world of digital, riding his motorcycle from one state to the next or wrenching on his classic car, he enjoys most his time with his wife, and three children.