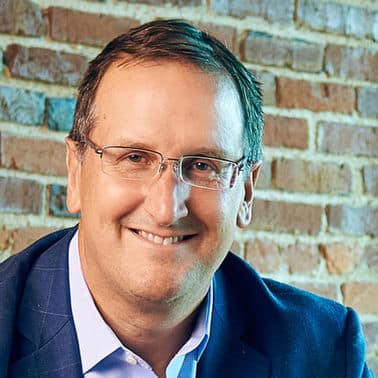 Rob McKinnon
McKinnon & Company
Rob McKinnon speaks and writes on Leadership and is a Coach and Advisor to CEOs and their executive teams. For over a decade, he has walked alongside leaders, helping them know themselves better and then become the best version of themselves possible.
Prior to founding McKinnon & Company in 2005, Rob led companies in a variety of industries — financial services, banking, commercial construction, technology, entertainment, and biotech. He draws on his experience to help leaders craft tools and solutions unique to their personal style of leadership.
After receiving a degree in Business from Wheaton College, Rob served four years as an Army Armor officer, leading combat-ready soldiers in Europe. He earned an MBA from the Smith School of Business, University of Maryland, and has completed postgraduate studies in leadership coaching at Georgetown University in Washington, DC. Rob earned the Master Certified Coach (MCC) designation from the International Coaching Federation. Less than 5% of all professional coaches worldwide hold this designation.
At mckinnoncompany.com, Rob blogs a periodic letter to leaders, sharing lessons learned from his day-to-day work with CEOs and other senior executives. His upcoming book – How a Leader Gets Better – is, after six years, finally ready for primetime and will be published later this year.
Rob lives with his wife Marta in Charlottesville, Virginia. They have two awesome adult kids and a wonderful son-in-law.